About Reactor 2022
April 11 - June 17
Application closed on March 27th, 2022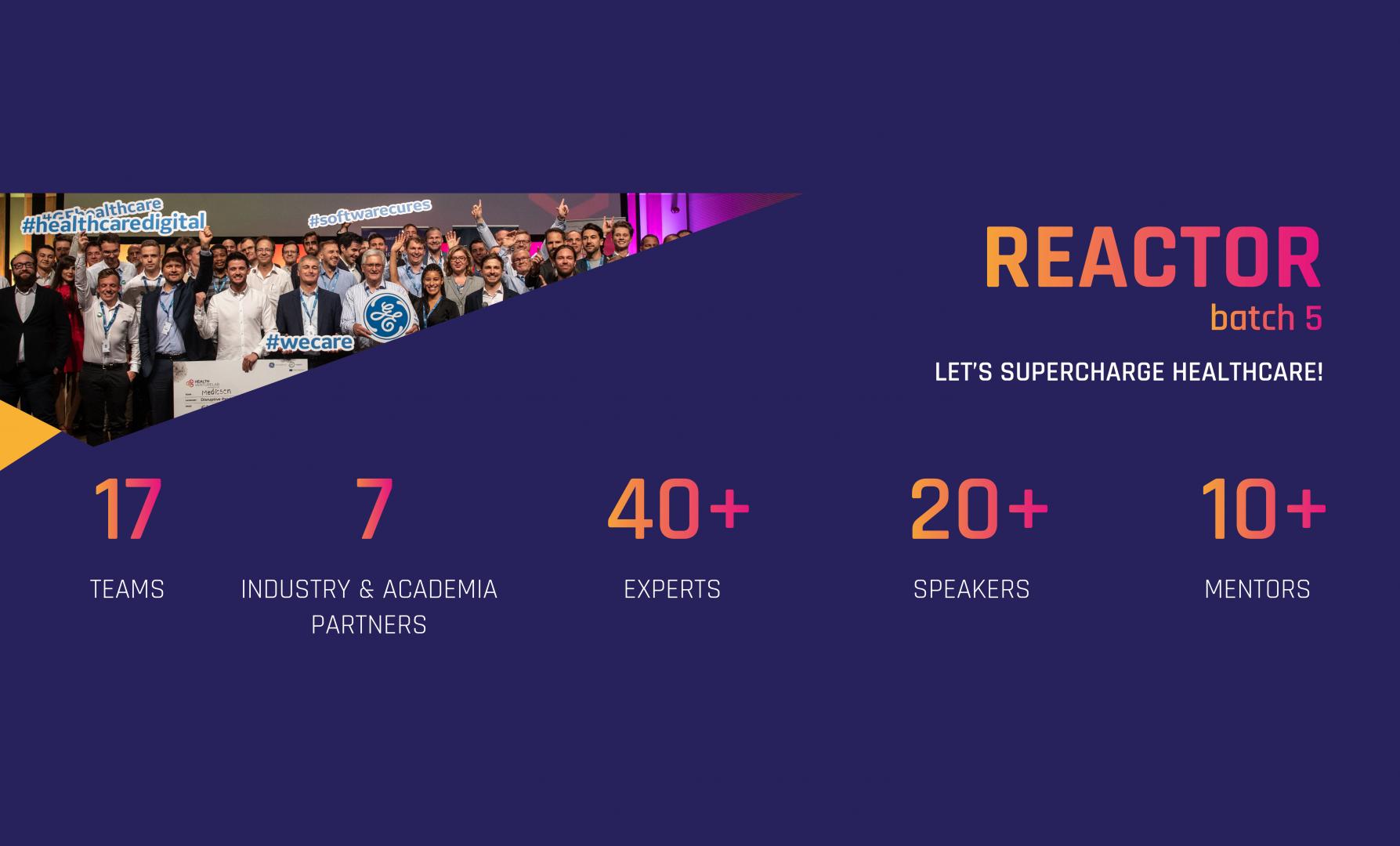 Join one of the top 10 best MedTech accelerators in Europe to set yourself apart from the competition and get to the new stage of your development with professional guidance and an open industry network.
It has never been a better time to run a startup innovating in the healthcare industry! However, numerous roadblocks ahead stop entrepreneurs from more rapid and profitable development. 
Health Venture Lab, powered by EIT Health and GE Healthcare, is dedicated to supporting MVP and growth-stage healthcare startups to gain traction, attain deep healthcare and business knowledge, and provide a supportive network during its online Reactor accelerator. The Reactor will accelerate time for startups with the help of expert advice, access to HVL's broad network and a customized programme where entrepreneurs will develop their projects much more intensively and achieve the results planned for the year ahead in just 3 months.
Apply until the 27th of March, 2022 here.
WHAT TO EXPECT:
Traction-oriented Development
During a focused Selection Day, mentors will help teams set goals optimized for customer engagement. Customized coaching sessions during 4 online Sprints will support startups in achieving these goals by Demo Day.
The new cohort will tap into HVL's industry and academic partners' expertise and gain invaluable insights into HealthTech commercialization and development.
Access to an International Network
HVL contributors come from over 16 countries in Europe. Teams have a unique chance to grow outside their borders, receive new knowledge and support in foreign markets, meet other founders facing similar challenges and get introductions to top industry players.
Training on Building Partnerships
Startups will work on developing their business in three months internally (structures, documentation) and externally (benefit from our network) to be ready for new potential cooperations.
The programme will culminate with all teams participating in the Demo Day followed by an in-person event where they can meet investors, influential partners, interact with media outlets and network with their peers.
WHO SHOULD APPLY:
→ Early and growth-stage companies operating in the field of Life Sciences and Digital Health
→ Startups focused on finding product-market fit and scaling up
→ Residence: any Horizon Europe country
→ 60% of selected startups will be chosen from these areas:
✓ Medical Institution Workflow and Process Optimization
✓ Medical Imaging and Diagnostic
Teams of 15 selected startups will attend 4 intense online Sprints over 3 months. The Reactor will help MVP stage teams gain traction, attain deep HC and business knowledge alongside its supportive network. For growth-stage companies, Reactor will also provide assistance with business amplification and preparation for market entry and future collaborations. Moreover, each team of the cohort will get a chance to participate in the Bootcamp Tour at the end of the year with additional extra support by EIT Health.
Passing the Reactor acceleration programme helps young and more mature companies identify their needs, weaknesses and next steps to take to achieve tremendous success. HVL team and pool of experts will constantly monitor each team's accomplishments, offering advice and recommendations on building business processes (testing sales channels, building a winning user support, creating strong product strategies, etc.).
Apply today here to increase your chances of being selected!
4 sprint schedule
We support you through weekly intensive coaching sessions by entrepreneurs and in-depth industry knowledge trainings by our expert coaches
arrow_forwardsprint view
Health Venture Lab is part of a colossal ecosystem providing a full stream of startup support built on transatlantic cooperation that connects industry, academia, private sector, researchers, hospitals, and entrepreneurs to collaborate and develop synergies to impact the healthcare system. HVL is part of the European-focused ecosystem providing all necessary tools and solutions for each phase of the innovation process from the early idea generation to the commercialisation to develop sustainable and meaningful healthcare business ideas. 
Application deadline
10th of January 2022 - 27th of March 2022
Announcement of shortlisted teams
25th of March 2022 - 29th of March 2022