Our programs
A series of sprint-based accelerators, summer schools and courses that provide market-ready guidance and resources for the rapidly evolving healthtech industry
Health Venture Lab Programs
HealthTech focused paths supporting startups from product-market fit to full-scale adoption
Sink or Swim! Webinar
May 2020
Application Closed
Anticipating post-crisis healthcare megatrends. Critical insight from healthcare industry leaders and experts on how to navigate mid- and longterm trends.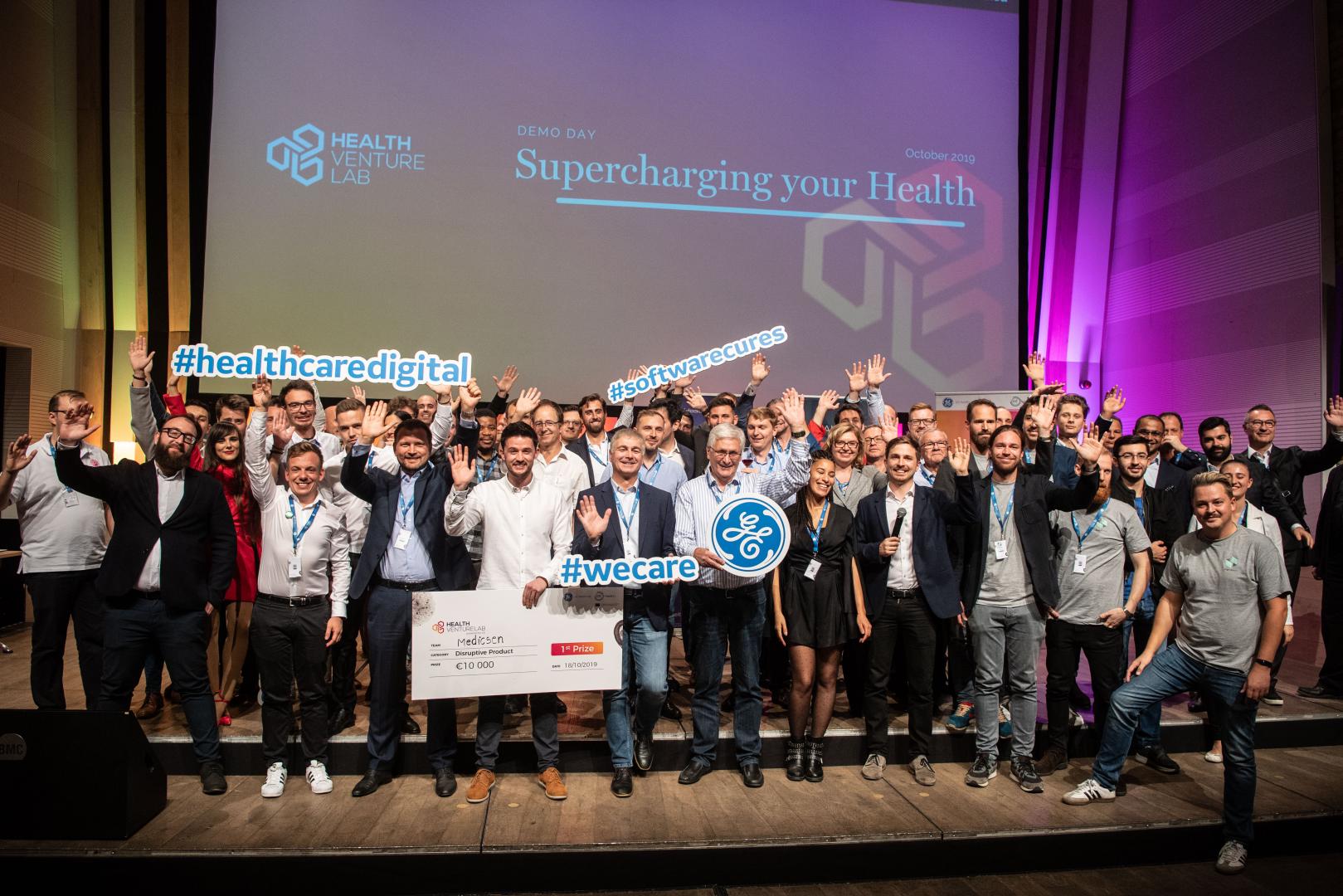 Reactor 2020
September 2020
Application Closed
For health innovation teams with a focus on medical imaging and big data analysis. Find your product-market fit. Accelerate early adoption with expert guidance on customer awareness, customer journey, industry compliance, and go-to-market strategy.
Who is Health Venture Lab for?
Application requirements
Sink or Swim! Webinar
May 2020
Reactor 2020
September 2020
Customer Base
Healthcare related project
Incorporated in the EU
Minimum Viable Product can be sold
International applications
Runway at least 6 months
MVP is production ready (scaleable)
Runway at least 12 months
Key-decision maker (Founder, C-level executive) attending the program
Sink or Swim! Webinar
27. May 2020.
close
close
close
close
close
close
close
close
close
Reactor 2020
07. Sep 2020.
check
check
check
check
check
check
close
close
check
Partner Programs
Ongoing partner programs for innovators bringing applied science to customers
High School Program
For entrepreneurship minded high school students
A dedicated program that aims to instill entrepreneurial skills in high school students students, through first hand experience building a venture in a supportive setting.
arrow_forwardread more
Hello AI
Artificial Intelligence Summer School
An AI focused bootcamp dedicated to developing digital, AI-powered solutions
arrow_forwardread more
Health Venture Lab Alumni
Our alumni community is a continuously growing network of experienced, international teams
What we love about the program is the training first, it almost feels like we had an hands-on MBA completed during this four month
TenderTec
winner of HVL Demo Day Disruptive Product prize
I certainly recommend this program, as it helps you to learn how to do business very well. Most of the teams have their technical side assured, but you also have to know, how to do business and HVL program supports you exectly in that.
Xvision
winner of HVL Demo Day Rising Innovator prize
With HVL NU-RISE is one step ahead: we are getting our first paying customer!