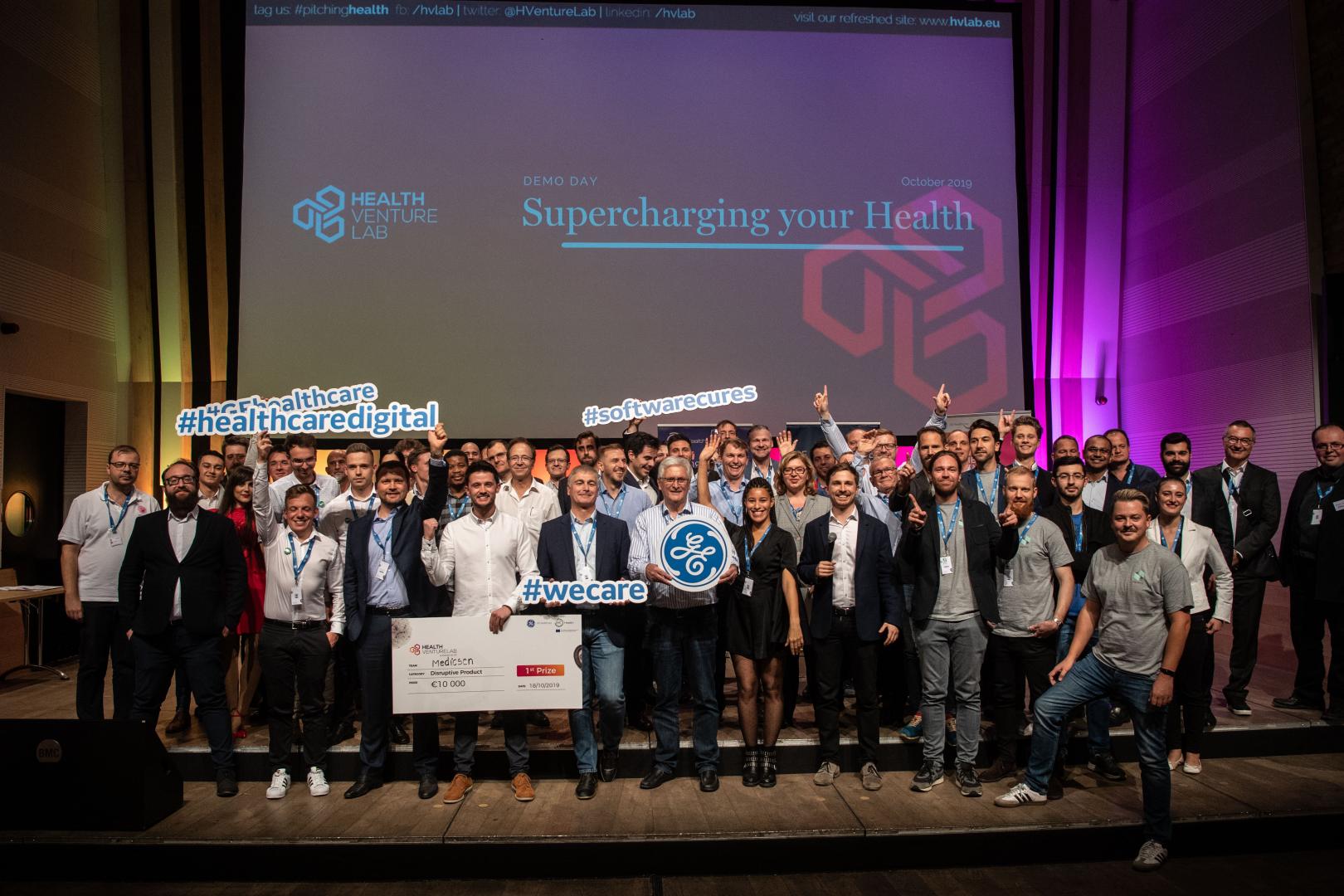 Article
Reactor Alumni Recap: Where are they now?
. 12 minutes to read
Reactor 2020 applications are officially open and we're accepting submissions until March 18th!  In anticipation of our third product-market accelerator, we checked in with Reactor 2018 and 2019 alumni, to learn about the milestones they've achieved, their future plans and the HVL learnings they took with them on the way. 
Tendertec, the personalized technology that cares
Tendertec is on a mission to change the paradigm on how to care for the elderly is delivered across Europe, expanding the idea of precision medicine into precision care.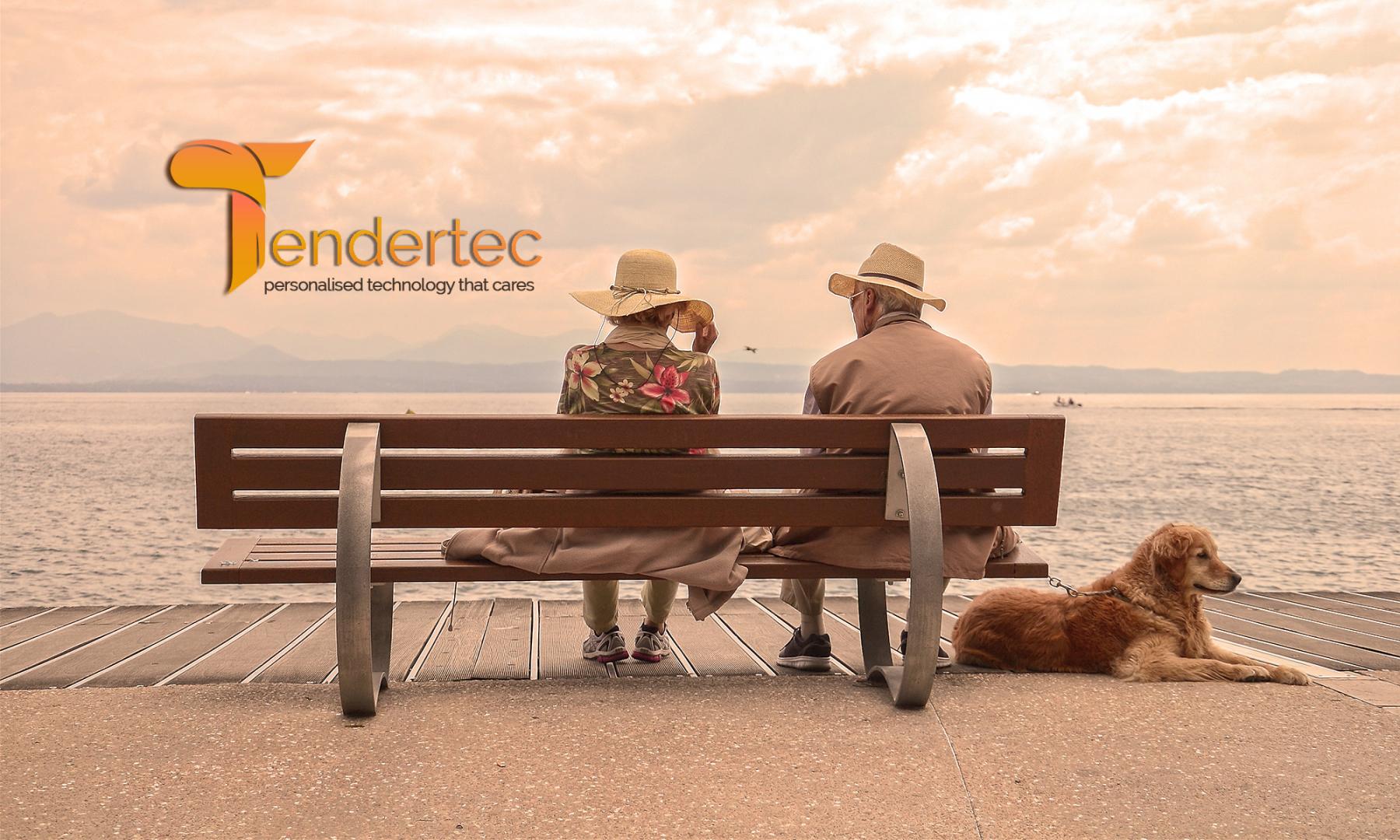 To achieve this, founders Dr. Afroditi Maria Konidari and Rui Zhang and their team are developing products aim to enable seniors to safeguard their independence, while also creating cost-effective solutions for public healthcare budgets by encouraging preventative care.
Tendertec is planning a suite of smart home products that use AI-powered sensors to provide seniors living at home with greater independence and safety, and those living in care homes with more targeted care.
Their first product, Tenderbox, is already piloted and poised to enter the market, launching the team's vision of enabling cost-effective, personalized and preventative elderly care this year. The AI-powered sensor is calibrated to pick up incidents like falls as well as behavioural patterns and convert it into intelligence for caregivers to add context to incidents in order to prevent them in the first place. 
The Milestones: Tendertec After Reactor 2018
Team
What began as a band of two founders has since grown into a team of 6 full-time teammates and 10 more remote part-timers and contractors in a span of a bit over two years.
Funding
After participating in Reactor, the team won a grant for EUR250k from the Welsh government in addition to attracting the attention of Metavallon VC ultimately securing a pre-seed round of EUR400k.
 "We entered Reactor as an R+D stage AI startup and emerged as an investment ready team. Both of our accelerator coaches, Lennaert Jonkers and Akos Tallos, the latter being an investor himself, cut through all of the noise and made us think hard about the things that VCs would be looking for."
Pilot Projects
"Graduating from the GE backed accelerator and being awarded the 2019 "Disruptive Product" prize by GE Healthcare & EIT Health gave us more credibility in an increasingly busy space." - said Konidari, adding that the programme helped Tendertec attract attention and serious consideration for both funding and pilot projects.
Since their participation in HVL's Reactor, Tendertec has successfully secured and is now completing two paid pilot projects, with over 40 different end-users and more than 100 sensors deployed in a variety of care settings from care homes to assisted living accommodation and private homes in both urban and rural settings.
Not only were the projects successfully deployed, but they also achieved valuable results for all stakeholders across the care chain within a short amount of time.
To name just one example, at a care home that the team piloted with, within just two weeks of using the sensory system with one of the residents, they were able to pick up falls in the room that had gone unnoticed and feed behavioural data relating to night hyperactivity back to carers. This intelligence was employed to personalize the care plan for the resident to prevent future falls and improve health and care outcomes for the resident.
"Our pilot with Tendertec has given us to access much better data on when, how and why residents fall at any time, day or night. This important information relating to the exact nature of falls and the changes that occur in residents' mobility enable us to ensure we respond to each fall even better and to be more proactive so we can help prevent many falls which might otherwise occur." - Geoff Butcher, Holmer Manor Care Home.
The Tech
This year, Tendertec has been focusing on making their technology market-ready by increasing detection accuracy and improving user application functionality. 
The team is continuously working on developing a flexible and affordably priced product that provides value across the entire range of care — from care homes, nursing homes to independent living accommodations and homecare providers. 
Future plans
Tendertec is now preparing to put Tenderbox on the market within the next 6 months. They're also planning to raise a new next round to expand to additional European regions and create analytics for the health industry. 
"We learned a lot at the accelerator — before we participated, we hadn't seriously thought about how we could transition into the healthcare industry, nor did we have a completely clear picture on how to work together collaboratively with health professionals. At Reactor we worked with coaches to create a go-to-market strategy and understand what we needed on a certification level to succeed. HVL helped us sync rapidly with the healthcare ecosystem."
What they took with them from HVL Reactor
"At Health Venture Labs we made connections that turned into continued friendships! This helps keep us on our feet and with a direct line of contact to entrepreneurs working in the healthcare industry in other countries, which is extremely valuable in gaining an understanding of how and where we can integrate or expand our own product in the region. What's more, one of our Reactor coaches, Lennaert Jonkers, is still on our advisory board."
Afroditi further expanded on the value of the HVL and the broader EIT community,
"Europe is not just based on nationality, it's based on shared values. Organizations like EIT Health and their programmes allow us to connect to that set of values that define EU citizenship and strengthen them by building relationships with entrepreneurs across the region."
Get in touch with Tendertec
The team is on the lookout for additional partners across Europe to work with to change the care paradigm. To learn more about implementing their smart care products in a house, care home or other care facilities, get in touch with the Tendertec team at contact@tendertec.co.uk.
XVision, Artificial Intelligence for X-Ray Analysis
This isn't our first post about XVision, the Romanian team that uses AI to help radiologists work more efficiently and effectively. We caught up with business development manager Stefan Iarca to talk about the process and learnings from implementing their first pilot project in this post.
Today, we discussed Stefan and his team's major milestones since participating in HVL's 2018 Reactor.
The Milestones: XVision After Reactor 2018
The Team
The XVision team has expanded, attracting a senior radiologist to the team as an investor to bolster their ranks with a well-connected figure in the medical field — a milestone Stefan deems one of the most important, and vital for the success of any startup working in healthcare.
Funding
Right after HVL, XVision participated in the Romanian Accelerator programme, where they received an initial €25k in funding and went on to unlock an additional €75k based on their rapid progress and ability to secure a successful pilot project.
Customers
XVision recently closed a deal this January with their first paying customer, the Romanian Institute for Pneumo Physiology's Marius Nasta program, which deploys caravans across the country to test residents in remote areas for TB.  
The Tech
Shortly after HVL, XVision's algorithm reached a point where they could present a solid MVP to potential pilot project institutions. They further tested and fine-tuned their product through pilot projects, and have now deployed it to a paying customer.
Future Plans
This year, XVision will be focusing on the Romanian market, where they plan to bring their solution to as many private and public clinics and hospitals as possible.
What the team took with them from HVL
"At HVL, they taught us a lot about how important it is to get those first pilot projects and bring what you have as close to the people who use it as possible, which we thought we knew, but we didn't actually do. We realized that this is what we have to do during the next acceleration programme to unlock the next tier of funding — which we got, together with our first pilot projects," says Stefan.
Oxipit, Artificial Intelligence for Medical Imaging
Reactor 2018 alum Oxipit's team of award-winning data scientists and medical specialists is working to introduce innovative Artificial Intelligence/Deep Learning breakthroughs to everyday clinical practice.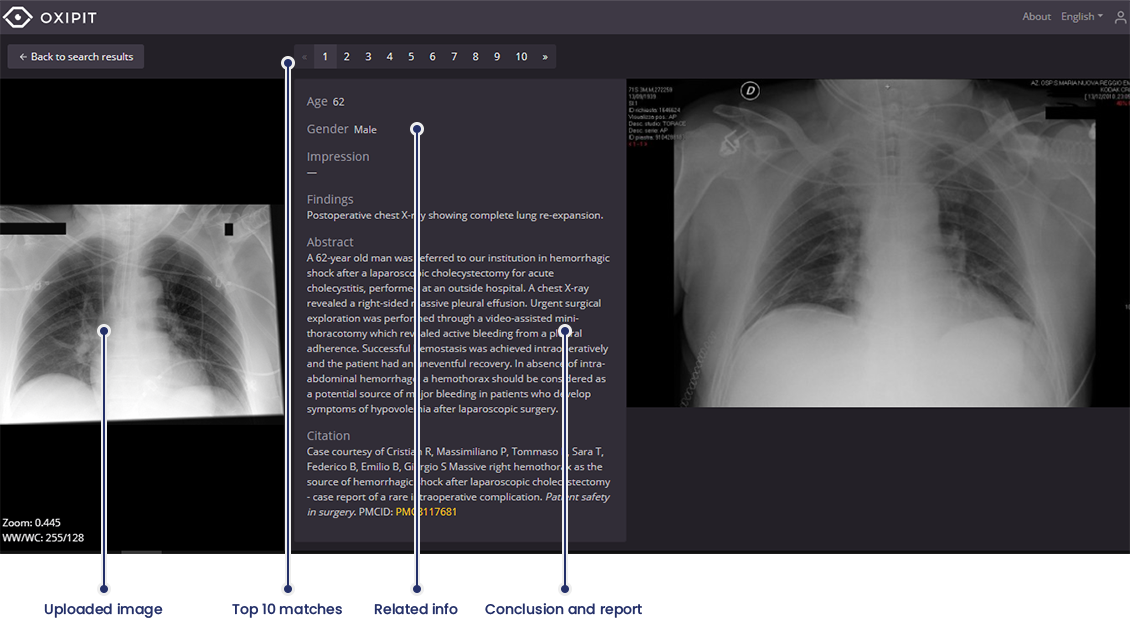 The team has a particular focus on chest X-Ray reporting, creating solutions that tackle the global shortage of radiologists and resulting backlogs and reporting done by non-specialist physicians.
Their ChestEye software tackles this issue by generating preliminary reports on chest X-ray images. To date, ChestEye can spot 75 radiological findings and is able to confidently distinguish images of healthy and unhealthy patients.
Oxipit's software covers virtually all radiological findings in chest X-ray images and generates comprehensive reports as if written by a radiologist.
"ChestEye aims to improve the quality of service for patients by addressing the shortage of radiology specialists in developed markets. Currently the patient wait time for X-ray doctor report can take days, even weeks. Our trials showed that by harnessing AI diagnostic capabilities, ChestEye can save 30% time per patient and reduce error-rate" – notes CEO of Oxipit Gediminas Peksys.
The Milestones: Oxipit After Reactor 2018
Funding
In June, Oxipit publicly announced news of their $1.7M seed round led by Practica Capital, Koinvesticinis fund and angel investors. They will use the funding to capitalize on the vanguard capabilities of ChestEye software and bring AI diagnostics into routine medical practice.
Practica Capital invests in the Baltic innovation and technology-driven ventures. "Koinvesticinis Fondas" is a venture capital co-investment fund. Together with its partners – business angels – fund invests into early-stage companies.
"We are pleased that besides our investment we bring a really strong expertise and contact network of group of business angels, who can help the company to revolutionise the way radiologists operate" – says Koinvesticinis fondas Investment Project Manager Paulius Uziela.
Partnerships
In January, Oxipit announced a partnership with Swiss medical distribution company Healthcare Konnect to bring ChestEye AI imaging suite to healthcare institutions in Nigeria. The partnership aims to introduce vanguard AI diagnostic capabilities and improve the detection of 75 pathologies, including tuberculosis, to one of the largest markets in Africa.
"We are excited to introduce AI capabilities of our imaging suite in Nigeria, where improvements in diagnostics can bring significant benefits for patient care. The productivity features of ChestEye imaging suite can lead to 30% time saved per patient and reduction in error-rate of up to 50%. In addition, the platform is instrumental in radiology resident training" – notes CEO of Oxipit Gediminas Peksys. 
The Tech
In April 2018, Oxipit received CE certification for their ChestEye radiology imaging suite. The CE mark ensures that the software complies with medical device regulations and paves the way for commercial deployments in 32 European countries.
Awards
Most recently, Oxipit won the worldsummitawards.org in the category of Health & Well-Being. The team and product were also nominated as "Best New Radiology Vendor" and "Best New Radiology Software" in Europe by a leading radiology website, auntminnie.com. 
CEO Gediminas Pekšys has also received an award from the President of the Republic of Lithuania for "fostering artificial intelligence solutions for healthcare in Lithuania and globally."
What the team took with them from HVL
"To this day, we are still in touch with some of our HVL mentors. It is a pleasure to be part of the HVL network, through which we have connected to customers, been exposed to some big corporate players in the medical imaging space, as well as made friends," says co-founder Jogundas Armaitis.