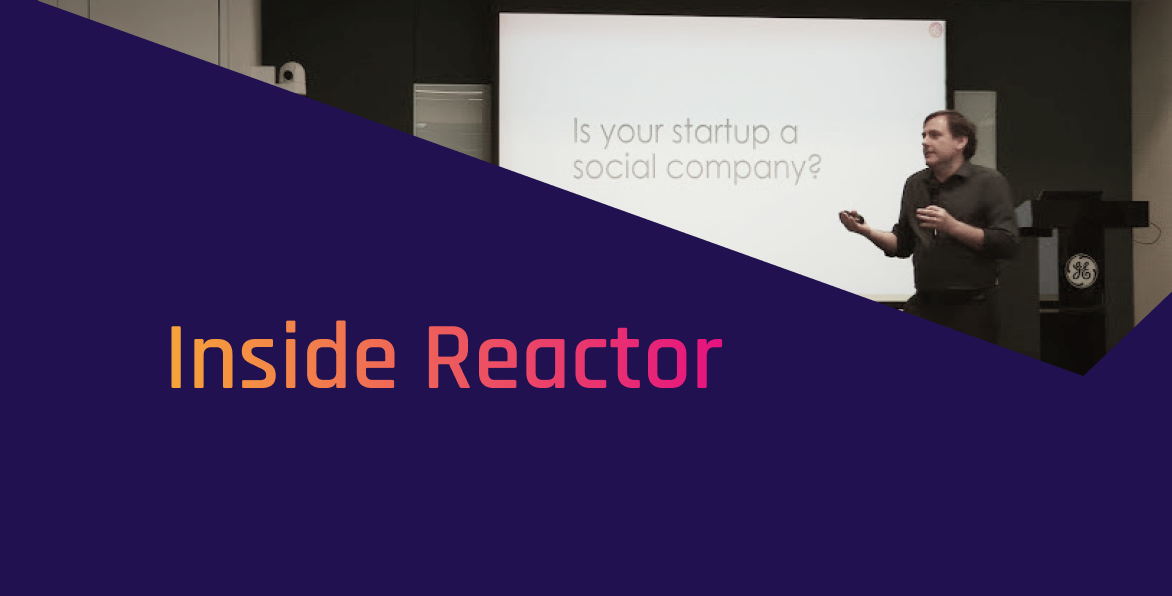 Article
Meet our trainers
. 7 minutes to read
Health Venture Lab startups work one-on-one with healthcare entrepreneurs and trainers from across Europe – a resource that gives startups on the path to commercialization decades worth of knowledge and a massive head start over their peers.
Every year we expand our mentor pool through our partners, EIT Health, GE Healthcare, IESE Business School, University of Debrecen, and Medical University of Lodz. To date, we work with a pool of 45 experts, trainers, and coaches to help startups progress in team building, pitching, business planning, and more.
The strength of our trainers is proof of the strength of our cohorts. Collaborators from Budapest to Barcelona are excited to work together with our teams. 
Meet a few of our trainers, and see what they themselves have said about the program.
William Benkő first took part in Reactor 2019 as a speaker, a role for which he's built a reputation for. A passionate and frequent public speaker, Mr. Benkő introduced Toastmasters to Hungary, which now is 15 chapters strong and counts 800 members. He has coached politicians, business leaders, students and inmates on the power of public speaking. (GE, Siemens, Morgan Stanley, Telenor, LogMeIn). 
After a stellar speech, startups approached William to follow up with actionable pitch advice. He continues to check in with some of the team's through remote check-ins and coaching. One of his most memorable experiences was working with Antxon, founder of Heuristik. William loved his energy and his business idea, and continues to mentor him to work out his ideas. 
Originally from the US, William moved to Hungary to develop real estate ventures and helped build Euronet from a sleepy start-up company to become Central Europe's NASDAQ success story (EEFT). Today, he's working on his own healthcare startup, as well as helping other startups in health and fintech. 
About HVL, Mr. Benkő praises the applicants above all: 
Luca Venza, D

irector of technology innovation transfer and acceleration at IESE Business School
After meeting some of the HVL team at an EITH matchmaking event, Luca jumped into one of the Reactor 2019 sprints as a speaker on defining market-fit. He is the director of technology innovation transfer and acceleration at IESE Barcelona, Europe's foremost business school. 
For the past 6 years he's worked extensively with science-backed startups and spinoffs to bring together top scientist-founders in their field, with top MBA talent worldwide. He has helped startups raise debt, equity, and convertible financing from business angels, private investors, corporate venture capital, and VCs. He helps recruit mixed experience management teams for new business ventures. 
Luca also serves as an expert mentor for the World Economic Forum, Invest Horizon and EIT Health, maintaining his life goal of "staying as busy as humanly possible." 
Mr. Venza took part in Reactor 2019 as a trainer in the second sprint, and followed up some of the teams he met afterwards. This year, he'll act as sprint captain for sprint three which is all about how to finance a sustainable company from a very early stage.
The sprint material looks at:
How you identify public and private sources of funding and different mechanisms

How you understand the importance of cash flow and early stage

How you leverage different cash options if you have them

How you perhaps nurture relationships with customers to ease your cash burden in that early phase
It's all about really understanding the importance of your financing options and being and planning well in advance, so that you don't have liquidity problems, which is normally a big challenge for early-stage startups. 
From day one, Luca was impressed by the calibre of teams at HVL: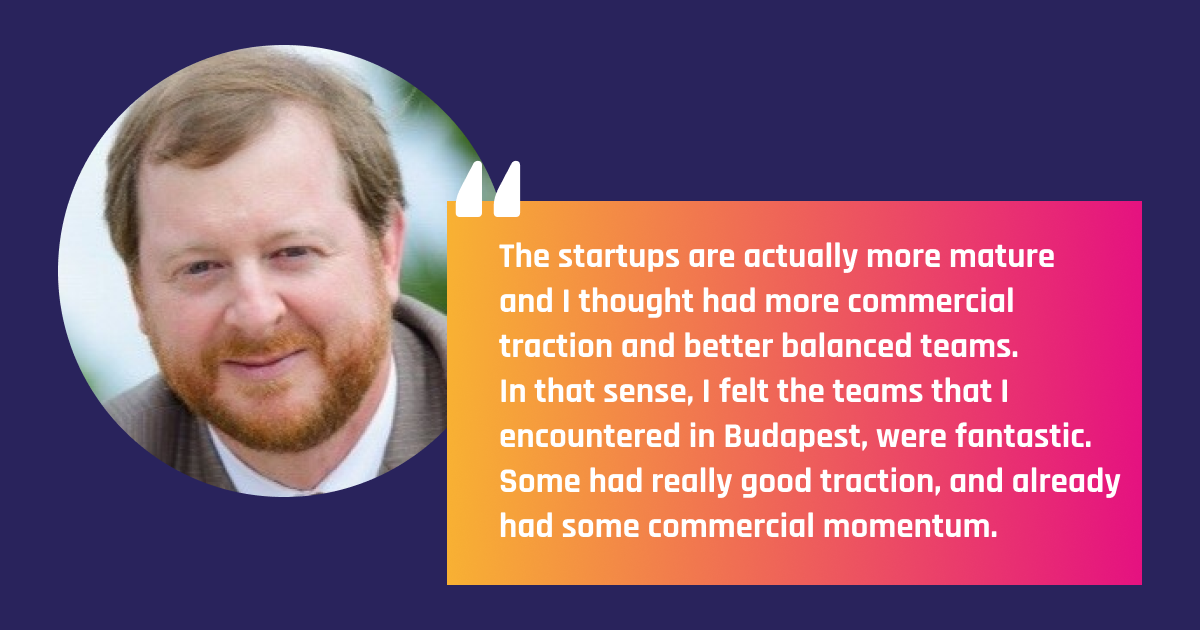 Viki Pavlic also kicked off his collaboration with HVL during the Reactor 2019 program. He was motivated to join after hearing about the program through a friend. He saw a good fit between HVL's mission, his passion for working with ambitious startups improving the world, and his own expertise and experience. 
Viki is an early-stage startup and pitch coach with a background in user-centered design. Besides his main role as a persuasive communication trainer, he holds workshops on customer research, value mapping and lean innovation in general. At PitchBlocks.com he works with tech startups and incubators lectures at Delft University of Technology where he co-initiated the Build Your Startup course. 
With HVL, Viki is impressed by the approachability of high-profile guest speakers and their willingness to help and the enthusiasm and eagerness of startups to learn.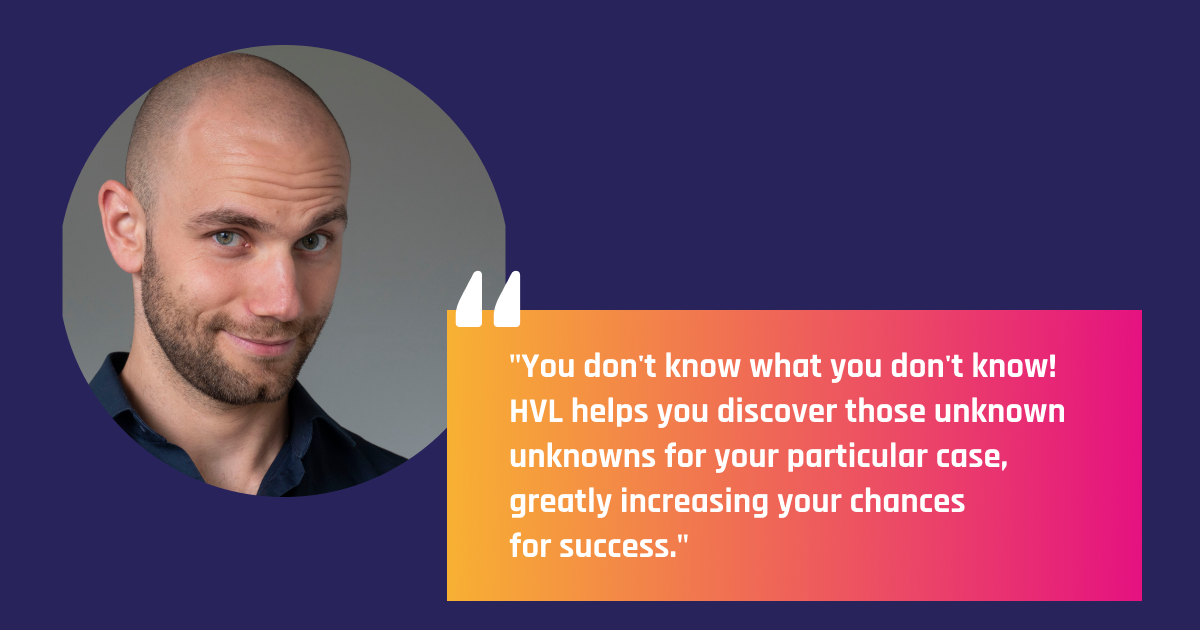 Jeroen Coelen runs an early stage incubator at Delft University of Technology. Strong focus on customer development and lean experimentation. 
He participated in Reactor 2019 as a trainer in Sprint 2, where participants explored various topics on Customer Discovery.
Between programs, he works together with teams through remote check-ins.
About HVL, Jeroen finds it: