About Reactor 2020
September 07 - November 19
Application closed on July 29th, 2020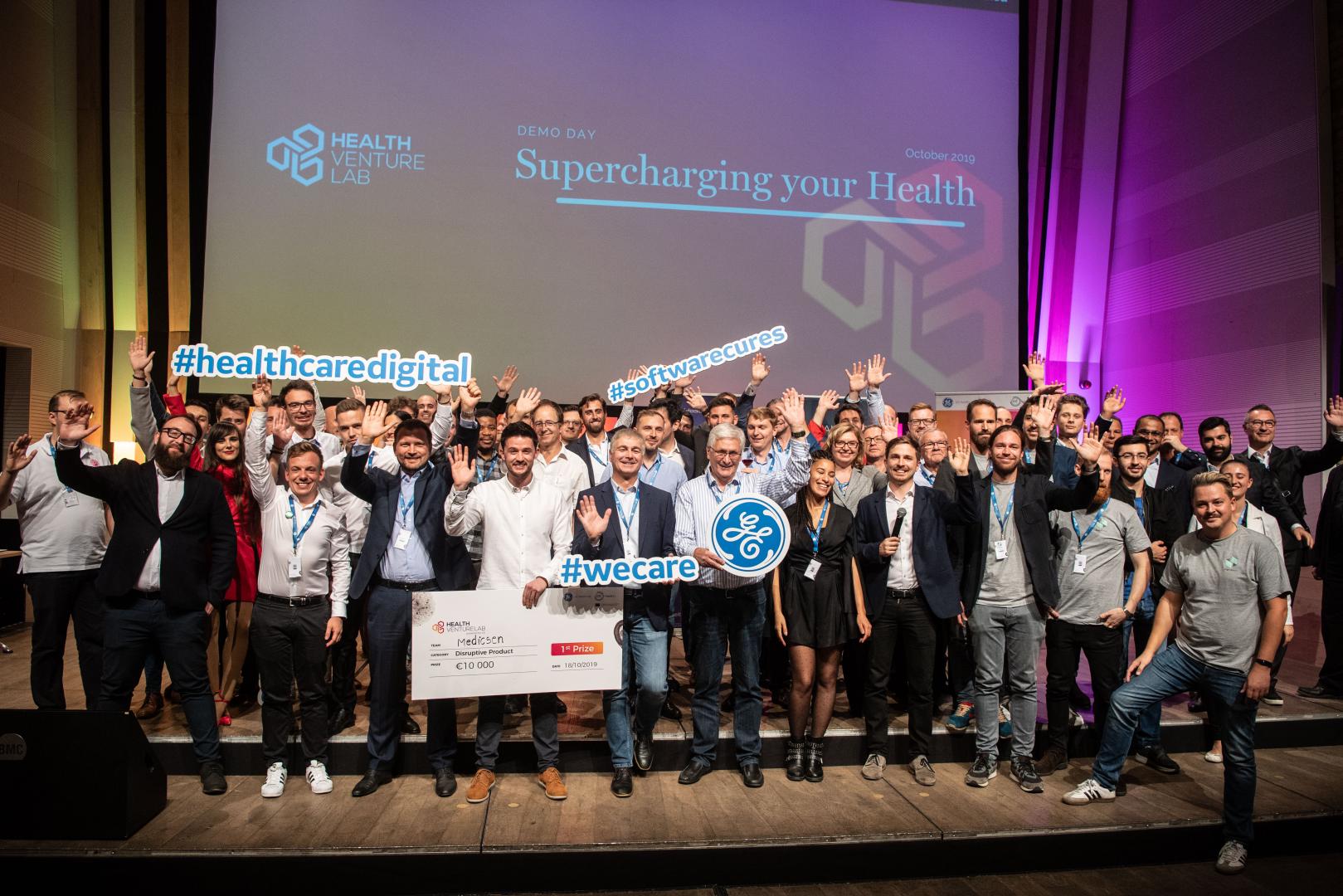 For health innovation teams with a focus on medical imaging and big data analysis. Find your product-market fit. Accelerate early adoption with expert guidance on customer awareness, customer journey, industry compliance, and go-to-market strategy.
Traction-oriented development
During a focused launch week, mentors help you set goals optimized for customer engagement. Customized coaching sessions during the 4 sprints work to help you achieve them by Demo Day.
Deep Industry Knowledge
Tap into the expertise of our industrial and academic partners, gaining invaluable insight into HealthTech commercialization and development.
An International Network
HVL participants come from over 16 countries in Europe. Grow outside of your own borders, get insight and support in foreign markets and meet other founders facing similar challenges.
» Know a team that is a great match for the upcoming cohort? Send us your recommendation here and we'll reach-out to them. «
Our goal for Reactor was to understand how we can help medical device teams with accelerating the product design. Through the programme, we had the opportunity to speak with experts in the field, understand the challenges those teams face in their daily activities and identify exactly how we can make their lives better so medical devices can end up faster in the hands of those who need it most.
Stefan Siarov, Valispace
Reactor'20 Alum
Joining the Reactor as the already ongoing company helped us confirm our strategy, identify the next steps, and contact top experts. We got insights into putting our strategy to action with realistic tips regarding many topics, such as commercial pitches, communication processes, how to expand our market, and many other crucial topics that were essential at that time for us.  Whether you are a newly born company or a company with a few years of experience - you will do things better after this unique business experience.
Manuel Munoz Iglesias, Qubiotech
Reactor'20 Alum
The Reactor programme was a huge opportunity for our company because we could validate product marketability with participating SMEs, experts, and selected mentors. We have received significant assistance in assessing our market situation and preparing key strategic and financial documentation. We were able to identify the most important market segments and prepare a market entry schedule. The online Sprints were well-organized, HVL and GE Healthcare staff managed the programme professionally.
Attila Csaba Kondor, GEOinsight
Reactor'20 Alum
Participating at the Reactor allowed us to take a bigger perspective on the MedTech market as we were meeting teams from different countries and examining different strategies. By having access to all expertise we could imagine, backed by GE Healthcare, we absorbed all essential business knowledge (sales, marketing, public speaking) to convert our solution into a fully-fledged business.
Paweł Paczuski, Upmedic
Reactor'20 Alum
4 sprint schedule
We support you through weekly intensive coaching sessions by entrepreneurs and in-depth industry knowledge trainings by our expert coaches
arrow_forwardsprint view
Application deadline
29th of January 2020 - 28th of July 2020
Invitation to interview
29th of July 2020 - 4th of August 2020
Shortlisted startups invited to Launch Days