Selection Prerequisites
Target group's maturity
Teams have to have a Minimum Viable Product, or be able to demonstrate that they will be able to develop their working prototype to an MVP during the first two month of the program.
You have to have a project/idea related to Healthcare
This can be anything from a digital solution (eg.: medial imaging) to hardware (eg.: novel diagnostic tool).
You need to have a team and an MVP
The core program is for startups only, but we thrive to create a buzzing community. 
We offer a solo track for ambitious individuals (Students (BA & MBA), graduates and young professionals) who are interested in joining a team within HVL. On this track you will have the chance to join our events and establish a relationship with companies who are on the lookout for new team members.
You don't need to relocate
International Teams don't have to relocate to Budapest or any other Satellite Hub. International Teams should fly in once per month for a 2.5-3 day period.
For international applicants
We accept applications from all over Europe
We partially support your travels to Budapest
Please see map if your regions is eligible and what category it belongs to. Please note that a country can have multiple categories (eg.: Italy has both InnoStars regions and RIS regions)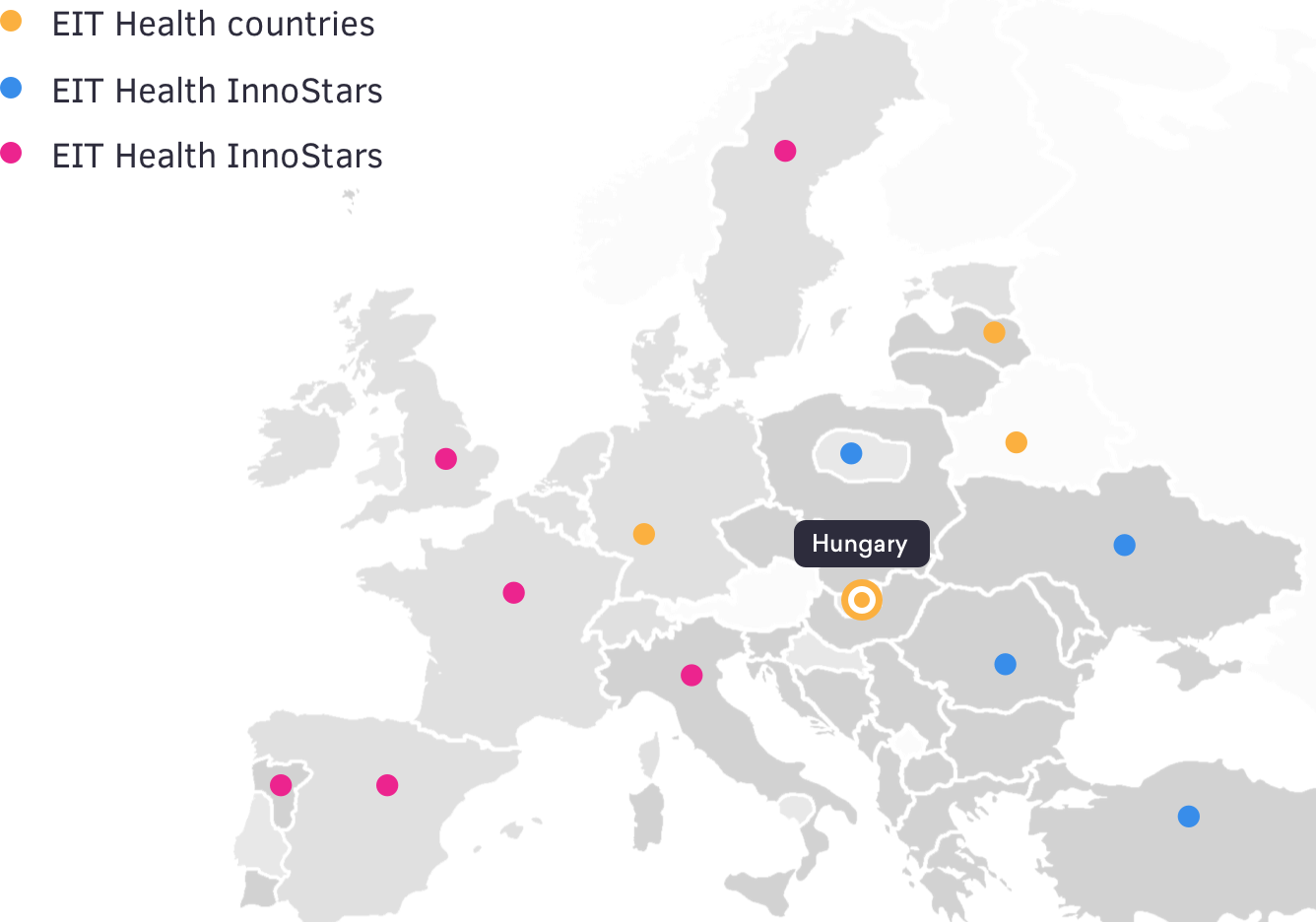 Requirements
You have to be dedicated to attend and engage with the program
You have to join at least 5 out of 6 sprints (whereby LaunchDay and DemoDay should not be missed), finish the deliverables set during the sprints and engage with your personal coach regularly.
Please look at Program Details for dates.
Participating in the program only makes sense if you work hard on the sprints, engage with our process and expert coaches and build a connection within the network.
No program fee
Joining the program doesn't require you paying fees to Health Venture Lab or any of it's partners.
You have to be self-sustaining during the program.
We partially support international teams with their travels but don't provide financial assistance for startups to sustain themselves.